About
Mountain Edge Music
Mountain Edge Music Productions has successfully produced 3 Albums: Love Can Set Us Free by L.A. Allen, Zion and Cross Cut, two reggae compilation albums with a variety of Canadian and International Artists. Recent works include the 'Hot' New Release 'To Sir With Love' featuring Jahsmin Daley, Produced by Mountain Edge Music Productions in Association with Roger B, that has made its way to rotation on Toronto's 'Newest' Radio Station G98.7fm, and on the Rebel Vibez Top 10 Charts making it's way to top 5 and still climbing. MEMP is currently working on its Fourt compilation CD 'The JOURNEY Rhythm, plus JAHSMIN DALEY REGGAE CLASSICS and CHANTEL MCKNIGHT PAN EMPRESS CD L.A. Allen is driven to advance Mountain Edge Music Productions to another level from 2011 and beyond, with most recent endeavor in the vision and production of the the Brampton Talent Showcase 2011 Season Premiere which hosted it's Showcase Finals this past November 26, 2011 at Town Talk in Brampton, ON., Ten Finalists taking the stage,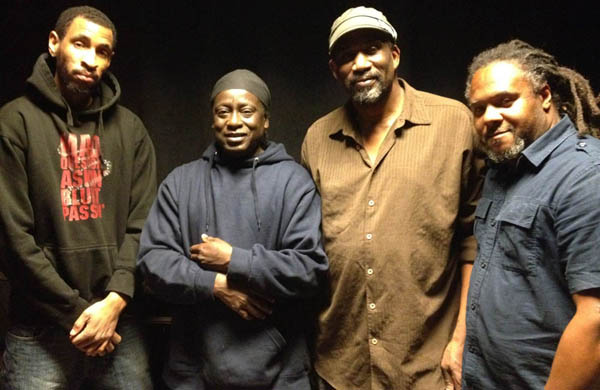 with one previous semi-finalist taking the stage, and several seasoned and upcoming Artists with musical genres ranging from Reggae, R&B, Rap, Soul, Soca, and Steel Pannist,. It was an event of inspiration and good positive vibes. Three winners emerged at the end of the Judges tallying, and three prizes awarded, first place winning grand prize of $2500 was 'Logun' Kevin Ramlogan moving the audience with his Soca vibes, Chantel McKnight Steel Pannist at 2nd place, and 3rd place to Jannett Herman singing contemporary Gospel. The regional tour plus compilation CD awarded to all top three winners.

The Mountain Edge Music consists of: LA Allen, Band Leader, Bass player and vocals,... Evon Lazarus(Laza) Lead, Rythm Guitarist and Vocals..... Keyboardist Orville Malcolm also known as "Wiz",... Drummer Neison Hardy....and Christon Joned Trombone and Vocals".

Mountain Edge Music Productions began through Visionary L.A. Allen, President and Founder of Mountain Edge Music Productions (MEMP), Mountain Edge Roots & Culture Band (MERCB), and Brampton Talent Showcase (BTS). LA Allen has been in the music business for over 25 years. LA Allen is a self taught bassist, who has toured North and South America, Canada, Europe, Israel and the Caribbean. LA Allen has always had an interest in sharing in his knowledge and experiences to aide in the promotion of aspiring talent.

Now residing in Canada, Mountain Edge Crew has commanded much attention leading to several awards and noteworthy recognition. Rightfully, their accomplishments have earned them the title of being one of Canada's most versatile Roots, Rock, Reggae band. winners of the Canadian Reggae Music Awards Six consecutive years 2007/2008/2009/2010/2011/2012 and the Reggae Achievement Music Award twice (2008/2009). Mountain Edge Crew stands as proof to show this band has been working. They have performed at several festivals, concerts, award ceremonies and clubs across Canada, USA and the Caribbean. Mountain Edge Music has had the privilege of working with Acts such as: Marcia Griffiths, John Holt, Freddy McGregor, The Mighty Diamonds, Queen Ifrica, Rita Marley, Dobby Dobson and many more Greats.