Here are clips taken 10 years ago of an artist that made a journey passing through as a Blackxmimo band member onwards to many more musical travels. Which involved becoming a solo artist into fast fawarding to March 13th, 2015, Exco became the only artist in Canadian history to be nominated 4 times for Best Reggae Recording and win!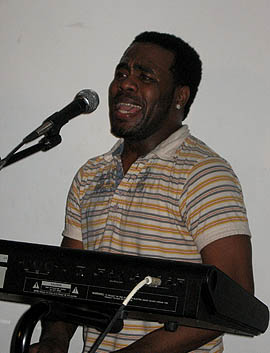 Toronto-based reggae musician Wayne Ford Levy, known by his stage name Exco Levi, is one of Reggae's most attractive voices who's unafraid to deliver uplifting messages wrapped in engaging melodic compositions.
This image on the right taken back in the days (2006) as a Blackxmimo singer and Keyboardist.
Exco Levi quickly took hold of the Canadian reggae music scene after emigrating in 2005. His strong writing skills complement his lyrical prowess and delivery. He continues to show his range and musical intellect through songs like the Canadian Anthem, "Oh Canada", the nostalgic "Sweet Jamaica" and the love ballad "Same ole Words".
Exco is a determined artist with the technical skills and performance style that is bound to give him more and more recognition. He is on his way to becoming a household name, one synonymous with quality and musical excellence.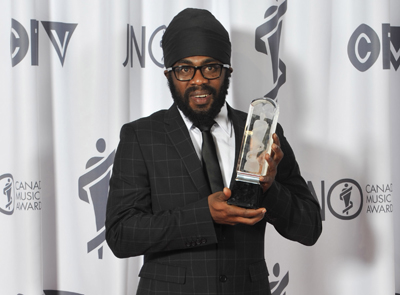 In recognition of his song writing and music making skills, Exco has earned Canada's top award in music 4 times; the JUNO for Best Reggae Recording 2012, 2013, 2014, 2015 which is based on votes collected by the Canadian Academy of Recording Arts and Sciences. What's more, Exco has received awards for Promising New Artist (Canadian Reggae Music Awards – 2007), Song of the Year (Irie Music Awards 2011) and Artist of the Year for 2011 which reflect some of the many awards received over the years. In 2015, Exco released his first album, Country Man, produced by Donovan Germain for Levi's High Priest Music, which received critical acclaim from in Canada, across Europe and Africa. Many tout the Warner Music Canada / Pacific Music album as being one of the best Reggae releases, and a classic because of songs like "Storms of Life," "Life in the Factory" and "One Suit." Live performance presence comes naturally to Exco whose command of the stage has earned him placements on world renowned stages in Canada at Masani's Rastafest, JAMBANA™ One World Festival, Reggae on the River, The Montreal International Reggae Festival, in Jamaica at Rebel Salute and Sting, In Europe at the Rototom Reggae Festival, in the Middle East at the Chi showcase held in Dubai and in the U.S. on the prestigious S.O.B's stage in Manhattan. Colleagues in the industry rate Exco as being one of the best! Collaborations with artists such as Busy Signal (rated as one of Dancehall's top artists), Marcia Griffiths (backing vocalist for Bob Marley and the Wailers, and the undisputed Queen of Reggae) and Donovan Germaine, Grammy nominated music producer as well as Richie Stephens, Gappy Ranks, Romaine Virgo, Shuga and more are united in agreement that Exco is one of the best. Exco Levi is one of the best who stays true to his faith, and is unafraid to express it through his religion of music!